Westminster Families Weigh Safety of Christmas Travel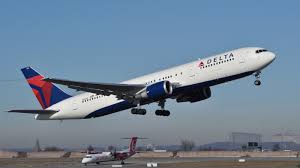 COVID-19 has definitely changed the way we live, but one major way includes traveling. With the Coronavirus spreading rapidly, Westminster families are concerned about traveling during Christmas time and whether doing so is safe. 
 How does the Coronavirus affect Westminster families? Being in lockdown for months has taken a toll on many students, families, and faculty, making them want to vacate the country. In a normal year during spring break, Christmas break, fall break, summer, and Thanksgiving, Westminster community members can be commonly seen at the airport. This year, however, Westminster people wrestle with the question if they can still travel during this time. 8th-grade girl Selena Patel says "I am going to Bermuda [over Christmas Break]; in Bermuda, you get tested before you leave, so I'll know if I have the virus. If people are getting tested, then I think it's ok to travel." Another 8th grade girl, Carlisle Stone, says, "For me yes I think it's safe because we're driving and we're not staying in a hotel. I did fly once during COVID, but they have a lot of protocols. However, it was crowded."
Delta Airlines has created a way to make air travel safe during Christmas. For starters, they have installed an air ionizer/diffuser to help circulate and clean the air. It removes and dissipates the germs from the cabin air. On every Delta flight, flight attendants ensure that everyone wears a mask. No face shields or masks with air valves are allowed. The travelers are only able to take off their masks when eating or drinking. When boarding a Delta flight, passengers board by row instead of first-class and Sky Priority. Before the flight, flight attendants hand out a disinfectant wipe if the travelers wish to clean more. Delta has changed the seating on their planes as well. They got rid of the middle seat to maintain a 6-feet apart distance, limiting the number of passengers aboard. Once the plane has landed, crews disinfect every seat, tray table, tv screen, console, seatback, window, door, and lavatory. They use a high tech cleaning spray called electrostatic to disinfect aircraft interiors from the floor to the ceiling. 8th-grade girl Kayla Chaney says, "I think that if you're careful with wearing a mask and hand sanitizing a lot, then I think it's safe to travel." 
However, even though the airplane might be safe, the airport still presents elevated risks that involve high hand-contact objects, like the Atlanta Plane Train, security bins, and terminal seating. Overall, Christmas-time traveling is a risk; however, many Westminster families take the extra precautions to make it safe.