8th grade Baseball COVID Scare Reveals Vulnerabilities in Athletics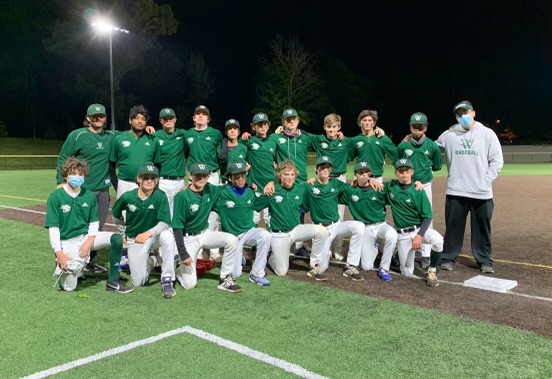 Despite all the precautions taken to prevent COVID from reaching the Westminster community, we still had COVID slip ups in athletics. Just this past year, both the 8th grade boys baseball team and 9th grade boys basketball team had outbreaks of COVID.
During the 8th grade baseball season, all of the boys were on the bus headed to a game when they ignored the COVID protocols and took off their masks to enjoy Chick-fil-a. "I think that we should have taken the protocols more seriously," says 8th grader Kyle Coleman. "It was pretty dangerous and we were lucky only one of us caught it and the whole team didn't have to quarantine over spring break." 
While some baseball players feel the precautions should have been handled differently, other feel the opposite. "Although the bus incident was handled poorly, the practices and games were COVID safe, and I think the coaches did an amazing job of ensuring that," says 8th grader Holden Ross.
Eight out of ten sports players said that they think we should continue to do Westminster sports. "We should definitely continue to do school sports because it's a really good and well deserved break that I think most students need at the end of a long school day." Locke Patton saya.
Coach Downes, the Athletics Director, agrees while also disagreeing. "The Westminster schools have taken COVID-19 protocols extremely seriously, but nothing is paradisiacal, and we will almost certainly have flaws here and there." States Downes.  In all, Westminster will continue to work their hardest to achieve total player safety as well as fun.